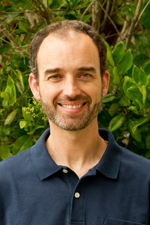 Andrew Hoffman  In July of 1994 he decided that the best way he could spend the rest of his one, short life was to help others find and follow Jesus. He's been striving to do that ever since (sometimes even succesfully!). In addition to taking care of family and being "Pastor" to many, OPISO is a further expression of that goal. We've chosen to develop OPISO in community because we believe following Jesus can only be done well with the help of others. If something here has nudged you a little further along the path, drop us a note and tell us how.
Also see Solano Community Church.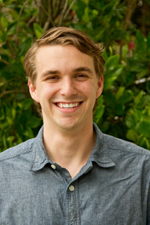 Andrew Franklin  Andrew earned his B.A. in History from Westmont College, and three years later strongly felt God calling him into pastoral ministry. He has recently began working on his MDiv at Fuller Theological Seminary. His position as Pastoral Intern will be preparing him for his career in ministry by working closely with Pastor Andrew Hoffman in areas throughout the church. Andrew grew up in the East Bay, and currently lives in Richmond.
Also see Solano Community Church.