A natural human tendency is what I call "linear" living.  As we conduct our daily business we operate with a sense of self, on  the one side, and, on the other, the person or task currently before us.  God calls us to "triangular" living.  It is never just "us" and the task or person in front of us.  No task, no appointment, no solitary moment is outside the realm of His watchful, beneficent gaze.  As we cultivate an awareness of this fact and its implications, our view on the world, its people and our problems is transformed.  If we look forward through the eyes of Christ, our gaze becomes essentially godly.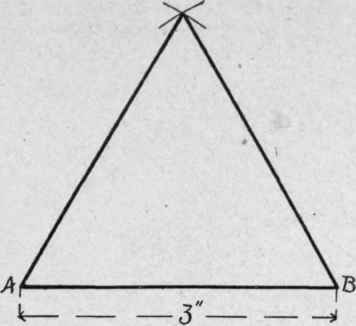 Jesus lived triangularly.  The evidence of it is in words like these, "The words I say to you are not must my own.  Rather, it is the Father, living in me, who is doing his work" (John 15:10b).  Paul exhibits this kind of living, "I do not want to see you now and make only a passing visit; I hope to spend some time with you, if the Lord permits" (1 Cor. 16:7).  James advices it: "you ought to say, if it is the Lord's will, we will live and do this or that" (James 4:15).
Triangular living is a discipline that takes practice.  Some practical techniques can help us develop the habit but ultimately, we want it to become natural to us, like breathing itself.  Once, to jump start my development in this area, I actually set an alarm on my watch to sound periodically throughout the day as a reminder to look up and re-frame what I was doing in the light of Christ (if there is such a thing as a "spiritual nerd," that has to qualify me).  More recently I have found that a day of fasting can accelerate my development in living triangularly.  Each hunger pang is a reminder to look up and pray.  This more intense practice helps me on the days when I'm not fasting to keep an eye heavenward.  Another useful and practical technique is scripture memory.  Rolling God's words through the mind helps focus the mind on looking for God in the midst of the task at hand.
Jesus said, "Neither can you bear fruit unless you remain in me."  Triangular living is fruitful living.  What helps you to keep an eye towards heaven in the rough and tumble of daily life?