By Betty Cho and Andrew Franklin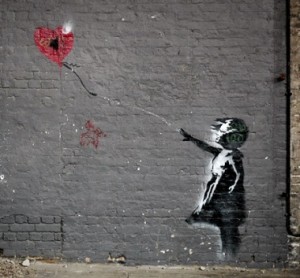 From Betty: Sterling and Sophia hoped to make enough money that day selling "Street Spirit" to feed themselves and secure lodging that night.  I suppose it's not unusual to come across homeless people like Sterling and Sophia in the middle of the Mission District. 
What was unusual was that we stopped to notice them.
It was clear that Sterling and Sophia were destitute and I suspected that Sophia may have had some experiences with illegal substances given her shakiness on her feet, her missing teeth, and her glazed eyes but I believed them when they told us the money would go to food and shelter.  (That was also unusual for me because I confess that I am the biggest cynic when it comes to giving money to people on the streets.) 
Then, out of nowhere, I asked how we could pray for them.  That behavior was so unusual for me (at least when it comes to total strangers and seemingly random people on the street) that I felt as if I had floated outside of my body and some other force was taking over me – putting the words in my mouth, asking questions and offering encouragement. 
Sophia asked God to forgive her "bad" choices and for the encouragement to know that God will strengthen her to make better choices.  Sterling asked for wisdom and to remember that God will provide and God is sovereign. 
I couldn't believe my ears.  I hate to admit my expectations were so low but to hear these two so clearly desire to cry out to God for forgiveness, healing, and redemption was incredibly moving to me. 
I didn't want to just store up their prayer requests for the next time I had quiet time.  So, right there, on the corner of 16th and Mission, in broad daylight, Andrew and I prayed with them. 
We prayed out loud and we prayed boldly that God would provide, that Sophia and Sterling would know and experience the power of Jesus' love, that they would know that Jesus' death brings them forgiveness, grace, and redemption so that they would be strengthened to make better choices. 
And then we exchanged big hugs and Andrew and I left them in God's hands. 
Another unusual thing?  Right before Sterling and Sophia approached us, they reached out to two other people who had also prayed with them!  As Andrew and I walked away, we could hear Sterling exclaim excitedly to Sophia, "Two prayers in a row, back to back?  Can you believe that?"
Looking back on the experience, I realize more and more that all of the seemingly unusual events that came to pass could only be explained by one person: God.  Our God is living, breathing, real…and He wants to be in relationship with each and every one of us.  He wants to love us, in and through each other.  It is AMAZING that we can pray to God, thanks to our Lord Jesus Christ, and that God HEARS us, thanks to our Lord Jesus Christ." 
From Andrew: Please pray for Sterling and Sophia and the thousands who are in similar places.
Betty and I talk a lot about what it means to live more radically for Jesus and how we can live out the gospel in our everyday circumstances. Here, she lived this out. Where is God calling you to practice gospel incarnation, in both word and deed?